Without herbs , eating lacks the necessary whistle – that certain "something". So that you are well equipped, this small guide lists the ten most important herbs that no kitchen should be without.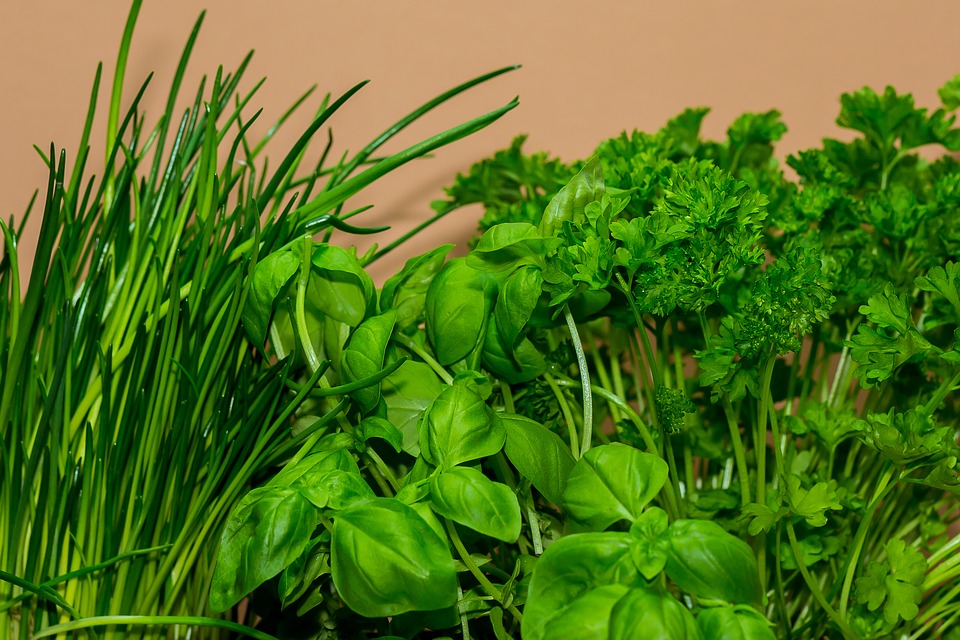 Dry or fresh herbs – does that make a difference?
The first question: should we use fresh or dry herbs? I am very clear about fresh herbs and this should be the opinion of pretty much all cooks. The taste difference is huge and the essential oils simply smell better. But dry herbs also have their charm and, depending on the dish, also their advantages. Let's start with the dried variant:
Whether rosemary, basil or oregano, they are all available as dried herbs. This means that they do not contain water and therefore have a more intense aroma. It is very important that herbs are stored airtight and dry in this condition. Because the aroma evaporates and only a green confetti mixture remains, which is less suitable for cooking.
Now to the fresh herbs: they belong in the salad , in sauces, soups and marinades. It depends on the variety. Oregano is more intense when dry and is often used on pizzas. Parsley, for example, should only be eaten fresh, as it has little taste when dry. The same applies to our popular chives. Dill, on the other hand, is often available in dried form. Just give it a try and use both versions. Make a tomato sauce consisting of tomatoes, salt, pepper, a little sugar, olive oil and a little lemon zest. Use dried basil once and fresh basil in another bowl. Let it sit in a cool place for 1 hour and try it. Which one do you like better?
Basil: The star among culinary herbs
Basil is rightly called "king herb". It is used especially in Italian cuisine and is one of the first herbs that you get to know as a young hobby cook. Whether on pizza , in sauces or in pesto – basil is very popular due to its strong and very pleasant aroma. Seriously, what is a tomato and mozzarella salad (caprese) without basil?
Basil goes well with tomatoes and salads, fish and chicken, it can be soaked in olive oil and enhance the freshly baked pizza. However, basil should not be cooked, otherwise it will lose its aroma. This is the opinion of many experts. Nevertheless, some cooks swear by fresh basil in their warm tomato sauce, which is added at the beginning of the cooking process. You remember my tip with the sauce above. For all hobby gardeners: basil blooms from June to September.
Rosemary: great with game and potatoes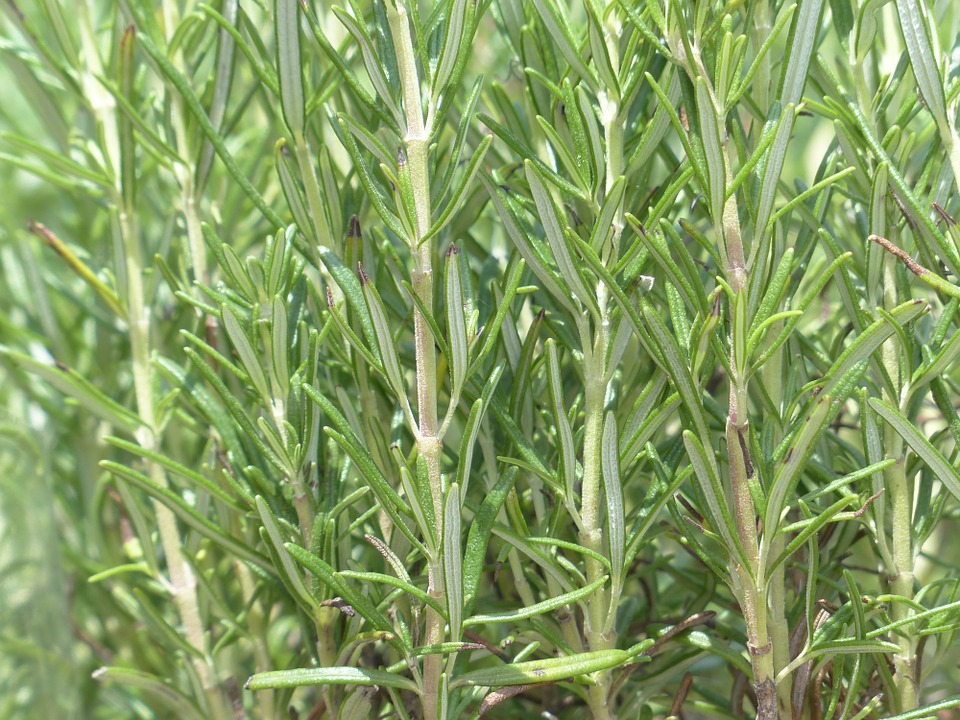 The famous rosemary belongs to the labiate family and is a subshrub. Unmistakable for its needles and its intense smell, rosemary has been refining European kitchens for centuries. In the western and central Mediterranean, rosemary is found as a natural and wild growing plant. In this country, the local gardener uses cuttings or seeds. Rosemary tolerates little water, which makes it particularly easy to care for.
Fresh rosemary has a very strong aroma, which can also outdo other tastes. Therefore, every cook should use caution when using rosemary. Very important: The needles should be separated from the stalk, as this is very woody and inedible.
Rosemary goes especially well with game and beef , in strong sauces or as an addition to jacket, mashed or baked potatoes . Pickled in olive oil, it gives off its aroma (very good for salad dressings or for marinades).
Mint: for freshness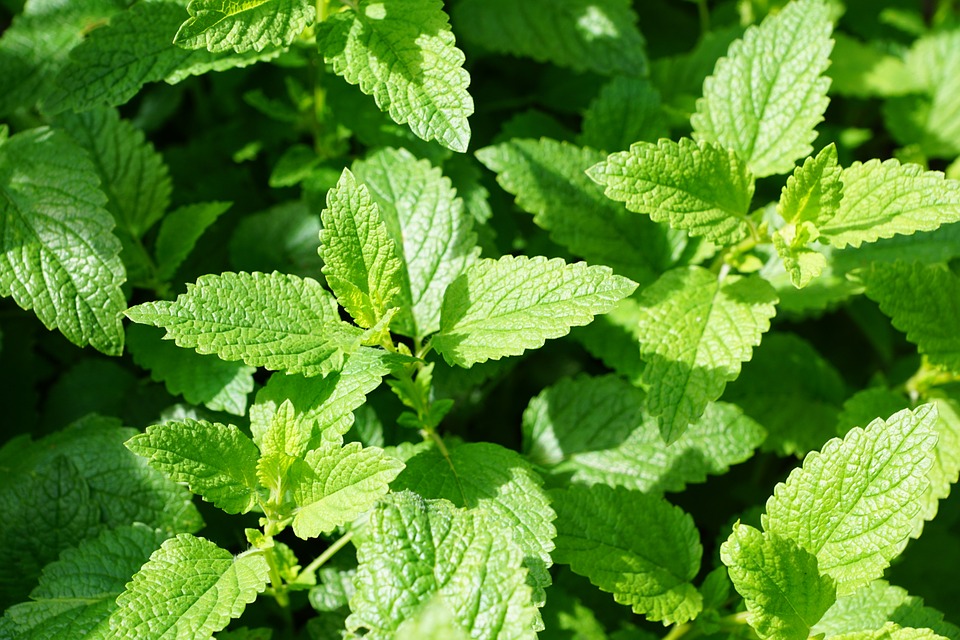 Mint is particularly recommended as a culinary herb because it is versatile. It can be used to refine dishes or a hot tea or cocktails. Mint gives a fresh note to sauces. It tastes wonderful in combination with a spicy bulgur or couscous salad . It is best to grate the leaves briefly beforehand with your hands so that the essential oils come out better and develop.
Tarragon: exciting with meat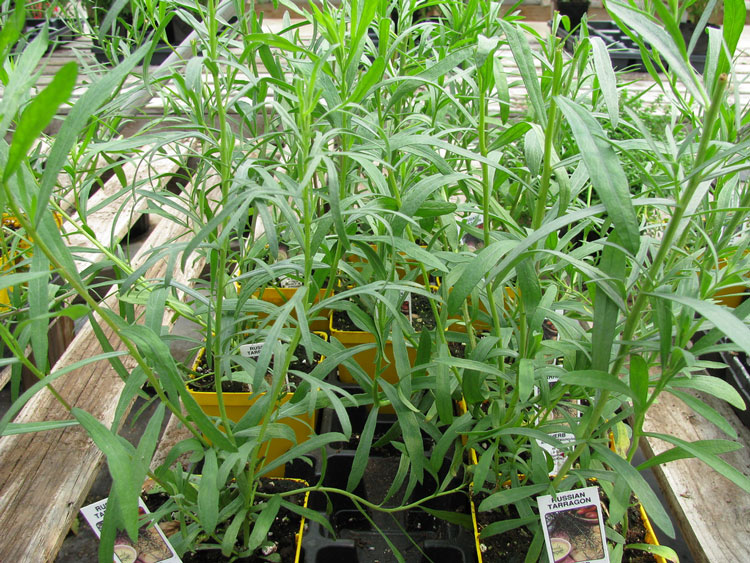 Have you ever eaten minced meat with tarragon ? Give it a try! Tarragon is a daisy and has a bitter and slightly spicy taste. The herb can refine numerous dishes in the fresh and dried state. It goes well with lamb or gives minced meatballs and meatballs a special note. A classic that uses tarragon is Bearnaise sauce . But that's not all – tarragon also gives off its taste in oil.
Dill: a classic in salads and fish dishes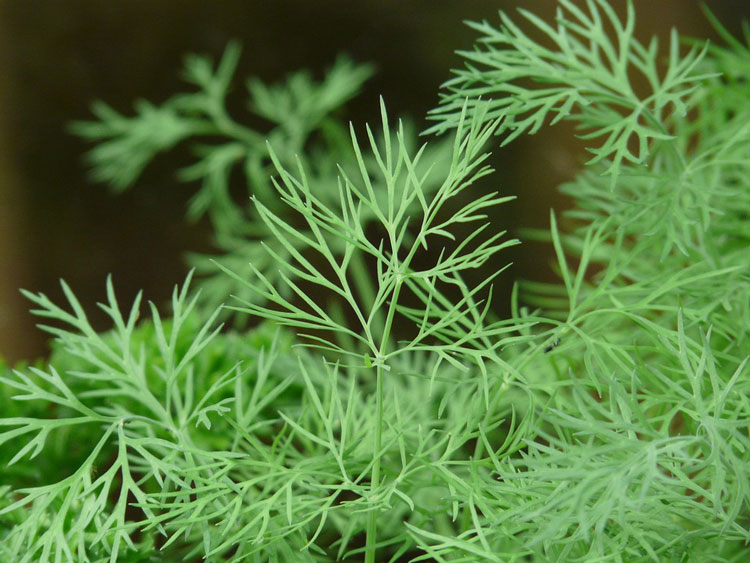 What would Graved Salmon be without its distinctive taste? Or a crunchy cucumber salad without its sweet-bitter aroma? Yes, dill is simply indispensable in our kitchen. No wonder the fine herb – seeds, flowers, leaves and tips can be processed – from the umbelliferous family gives marinades , sauces and fish the finishing touch. Incidentally, since dill is the perfect companion for refreshing cucumber dishes, it is also known as cucumber herb in many places.
When cooking, however, dill should only be sprinkled over the dish at the end of the cooking time, since its aroma will evaporate if it is heated too long. It also loses its aroma when it dries – so always use fresh dill or use frozen ones. Speaking of fresh: Dill is easy to grow, even on the smallest balcony. Since the herb is a so-called deep root, the pot or box must be correspondingly high. The soil must always be moist and rich in humus and must not dry out completely.
Caution: Avoid waterlogging. Cucumbers and carrots are recommended as direct bed neighbors . On the other hand, dill is not compatible with fennel, caraway and garden cress. Now a little place in the sun and let's go. In the summer months you can finally harvest.
Chives: ideal with scrambled eggs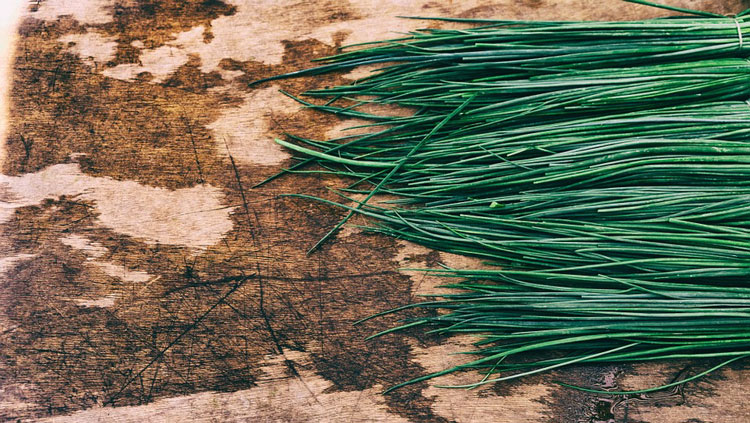 Chives are a real classic among culinary herbs. Because of its fine, spicy aroma, it goes particularly well with egg dishes , soups and sauces. Incidentally, the ancient Chinese knew this, who also called the green stems the "jewel of vegetable plants" . However, chives, like basil, lose a lot of flavor when they are dried, cooked or stewed and should therefore always be consumed raw. Chives are relatively easy to grow. He only needs a sunny place with a damp, loose soil.
Early April is recommended for sowing , although existing plants should be divided in spring. If chives are not regularly reduced in size, the stalks grow smaller and more slowly. And: If you want to harvest chives especially for consumption, you should remove the flower stems regularly. For decorative purposes, however, the plant can bloom freely.
Chives are a type of leek and not really a culinary herb. Nevertheless, chives are used as such and refine many dishes with a fresh and at the same time piquant taste. A classic is chives on scrambled eggs or on sandwiches with cream cheese. Chives refine smoked fish and all dips based on mayonnaise or cream cheese. If you want to sow and harvest the plant at home, you need moist soil. Simple potting soil is enough.
---
Thyme: the brave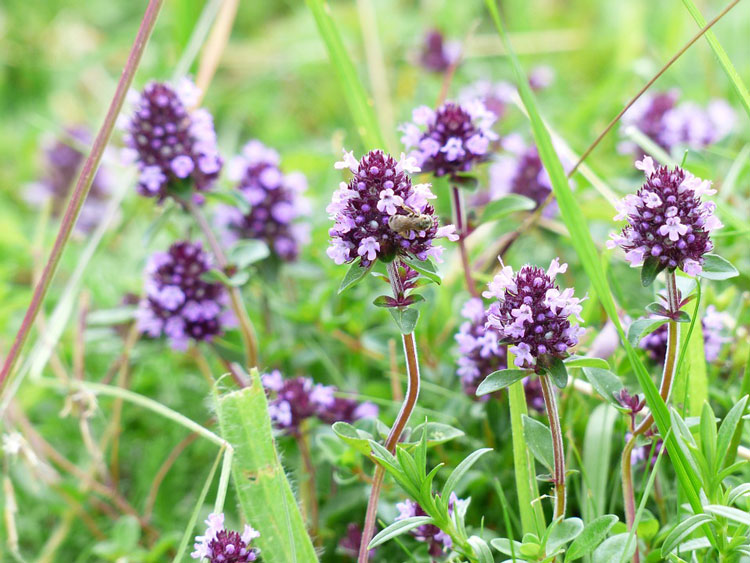 Whats a scent, what a flavor! Thanks to its spicy, bitter-sweet taste, thyme is a classic among Mediterranean spices . In addition to the real thyme or garden thyme, there are more than 100 other varieties. It goes well with garlic, olive, eggplant, tomato, pepper and zucchini dishes. In addition, thyme has a digestive effect, which makes it the ideal companion for heavy and fatty foods such as braised meat, game, lamb, dark poultry, cooked sausages and eel.
Attention: Dried thyme has three times the seasoning power of fresh thyme! Like all Mediterranean plants, the winter-proof herb likes a sunny location and a nutrient-poor, well-drained soil. It can therefore be grown wonderfully on the windowsill in the kitchen or on the balcony.
Thyme is also one of the labiate flowers and grows as a shrub or subshrub. It can be used for seasoning but also for smoking . Thyme has a slightly sweet, bitter taste and is suitable for fish, meat, sauces, marinades and salads. By the way, "thymos" means strength and courage. In ancient times, Roman soldiers were said to have received thyme infusions before going to battle.
With fresh thyme, the leaves are pulled from the stem and added in soups, sauces or marinades. The herb goes particularly well with braised dishes , in spaghetti sauces (e.g. Bolognese or Napoli) and in ratatouille. Another very tasty recipe idea where thyme can develop very well is antipasti. As with all other herbs, it also unfolds in olive oil.
You can easily grow thyme at home in your herb garden. Best of all, the earth is airy, loose and calcareous. However, too much water is not recommended. Thyme grows in a dry environment so that it can easily survive periods of drought. After the harvest (until August) it is sufficient to prune the plant a little so that it can grow properly again next summer.
Parsley: tradition from the home garden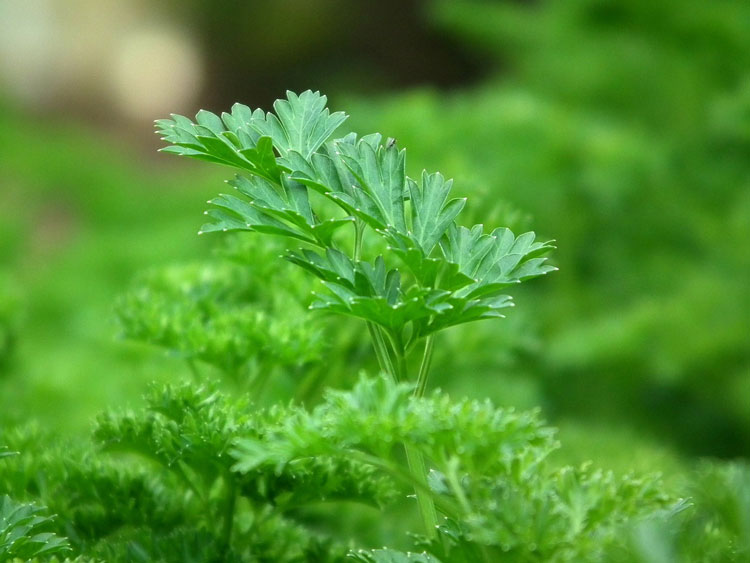 Green, delicious, smooth or frizzy – parsley, also known as Peterle , is the universal spice in our kitchen. No wonder, with its sweet and spicy aroma and its slight spiciness, the two-year-old herb goes with almost all dishes, such as soups, sauces, potatoes, meat and fish dishes. Krause parsley is mainly used in German kitchens. Because their leaves not only taste good, they are also more robust and are therefore often used as decoration .
The smooth parsley (also called Italian parsley), on the other hand, is more aromatic and more intense in taste, but also more sensitive. It wilts faster. But whether smooth or frizzy, parsley should always be consumed fresh . When heated, it loses its aroma and beautiful green color. Always store fresh parsley wrapped in a damp kitchen towel in the refrigerator and, if possible, use it up within a few days.
It can be sown from March . Then patience is required, because parsley grows slowly. The seeds need about 4 weeks to germinate. Now the plants should be transplanted into the garden or into a pot that is at least twice as large. Warning: Do not water too often! The leaves of the plant can then be harvested between May and October, the root, which is part of the classic birch tree and has a similar celery taste, can be harvested in late autumn.
Marjoram: the sausage herb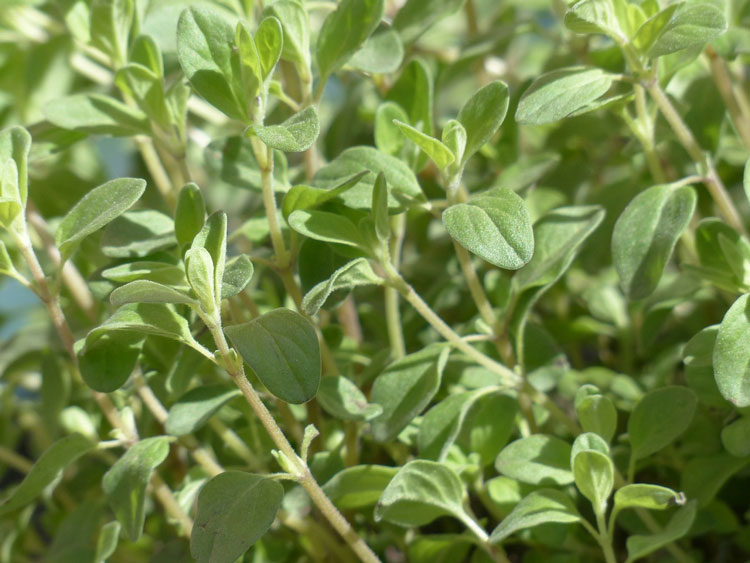 Since almost all sausages in Germany contain marjoram, this spicy herb is popularly known to us as " sausage herb " or " liver sausage herb " . Thanks to its aromatic, somewhat bitter taste, marjoram not only harmonizes excellently with liver or blood sausage, but is also excellently suited for marinating and roasting meat and the like. For marjoram, similar to oregano: when dried, it tastes even more intense than fresh. And, don't cook for too long, otherwise this spicy southerner loses its aroma and develops an overly bitter taste.
Ground marjoram should also not be used because it has only a low seasoning power. By the way, marjoram can be combined well with chilli, garlic and parsley. To get as many flavorings as possible, rinse the herb only once and then shake it thoroughly dry. Marjoram originally comes from the Mediterranean and therefore prefers a full sun location when cultivated. It blooms from late June to September and should be harvested early in the morning or late in the afternoon as its essential oil content is particularly high.
The oregano: the wild one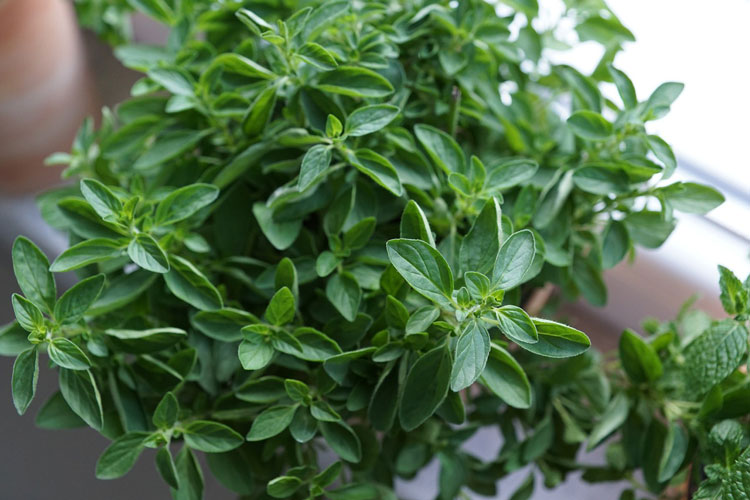 Oregano or "wild marjoram" brings the south into our kitchen. The herb has a tangy and slightly peppery taste and comes from the Mediterranean and is an absolute must with pizza, pasta, mussels, fish, soups, salads and even scampi, braised dishes and hearty roast pork. Oregano best develops its intense flavor in the dried state . It should also cook or cook for at least 15 minutes , as its aroma only really comes into play when it is hot.
Warning: oregano has a great seasoning power, so use it sparingly. By the way, if you let dried oregano soak in a little water, broth or wine for half an hour, you get the maximum aroma. When seasoning, oregano is compatible with all Mediterranean herbs such as thyme, rosemary and laurel. Only with his relative, the marjoram, does he not harmonize at all!